Your Pet is Our Priority
At Carolina Veterinary Specialists in Charlotte, we deliver veterinary excellence in care and service. It's what you and your pet deserve.
We're Your Emergency & Specialty Animal Hospital in Charlotte, NC
At Carolina Veterinary Specialists in Charlotte, you can trust our caring and experienced veterinary team to provide your pet with quality care.
Whether you're looking for the referral services of our board-certified specialist team during weekday hours, or you need comprehensive care at our 24/7 emergency clinic, our hospital makes sure your pet gets veterinary medical care when they need it most. 
"I was there Christmas Day with a dog who had ingested a towel. Excellent care from the moment we walked in, thru Trek's surgery and aftercare. Highly recommend!"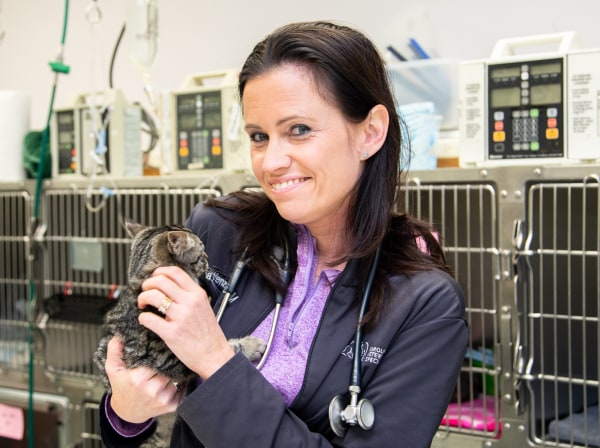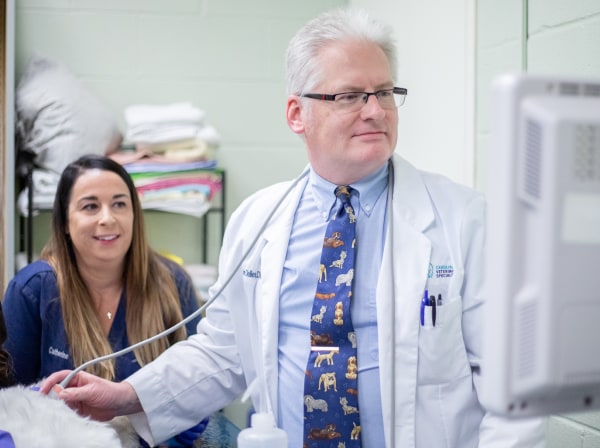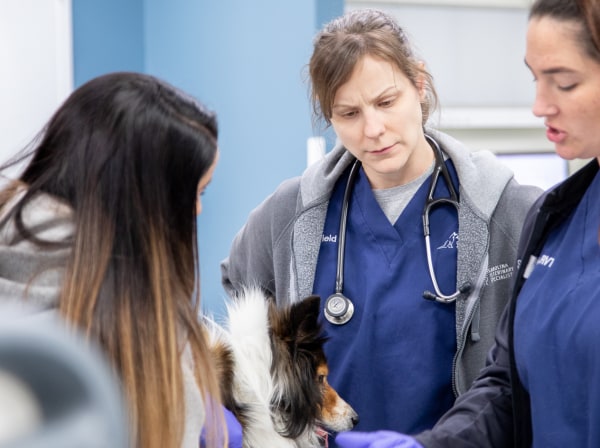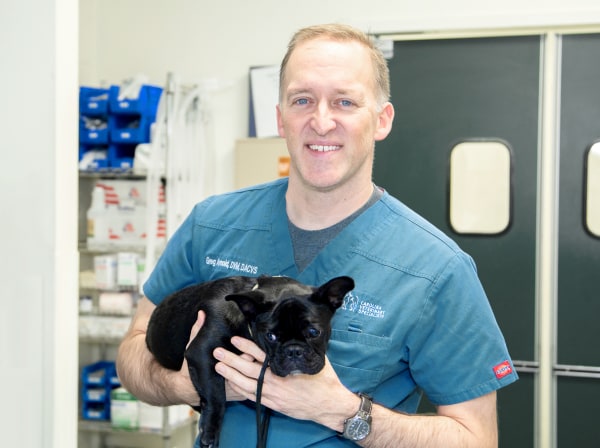 Board-Certified Specialists Providing Advanced Veterinary Care
The highly-qualified, board-certified specialists at our animal hospital offer expertise in a wide range of veterinary specialties including surgery, internal medicine and orthopedic surgeries.
Working closely with your regular veterinarian, we provide the most sophisticated veterinary care and therapies for your pet's challenging medical condition. Our emphasis is on going above and beyond in quality and service for you and your pet.
24/7 Emergency Services
Late at night, on weekends or holidays, or any other time you aren't able to reach your primary care veterinarian, our emergency services are here for you.
Address & Hours
Carolina Veterinary Specialists in Charlotte proudly serves patients in North Carolina. Find us in the south end of Charlotte. 
Hospital Hours
24/7 Emergency Services
Our emergency clinic is open 24/ hours a day, every day of the year. 
Specialty Services
Our team of specialists offer their services Monday to Friday from 8am to 5pm.
Carolina Veterinary Specialists in Charlotte